Pathofast Lab-QR for Medical Store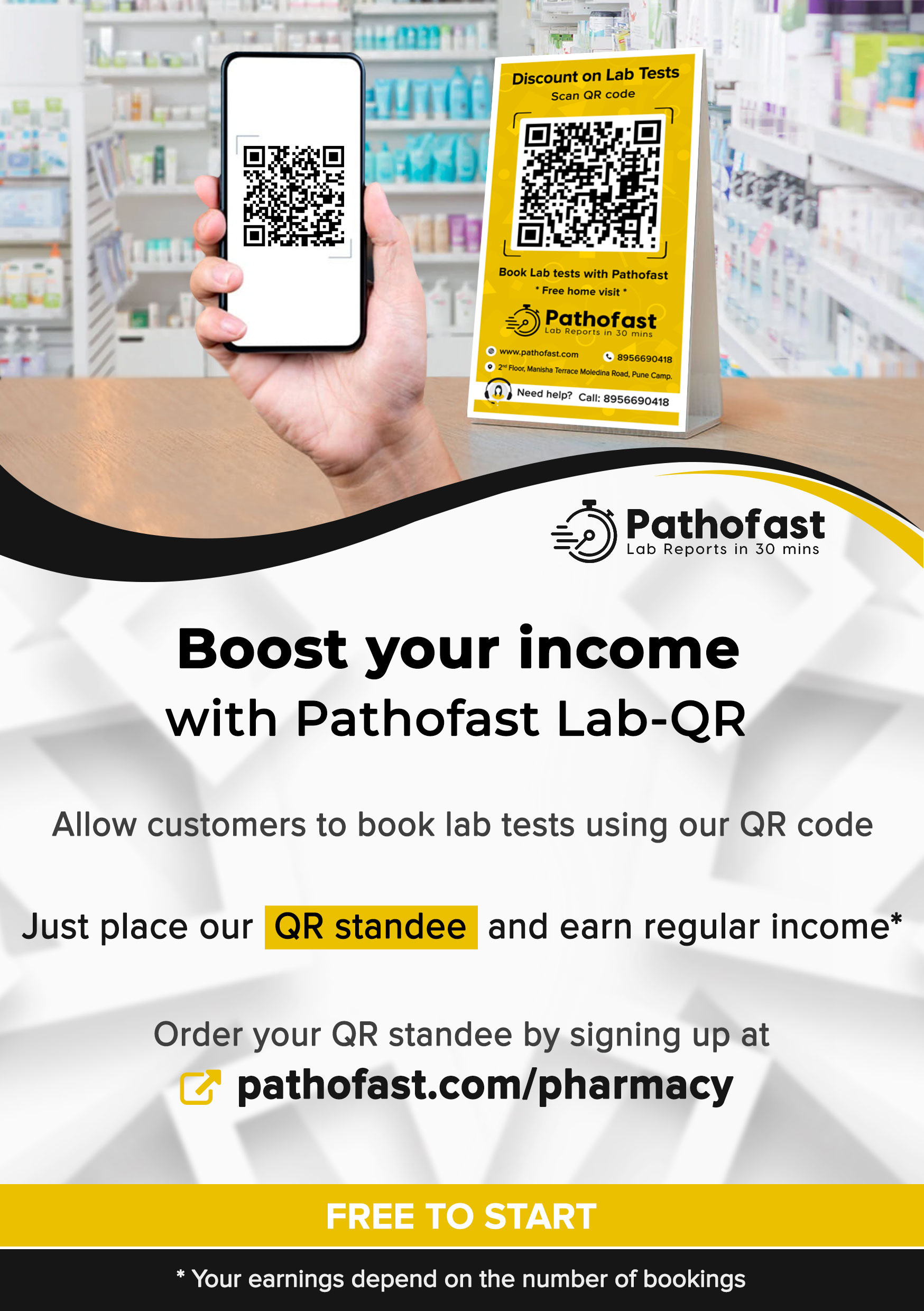 Lab-QR gives MEDICAL STORES MORE income with ZERO INVESTMENT
Allow your customers to book lab tests from your medical store!
Online Pharmacies are Eating your business by offerring lab tests with medicines.
Pathofast Will Be your trusted Lab Test Partner
You have only to place the QR Code Stand At Your Store Front.
How It Works
1. Place QR stand in your medical store
QR code is linked to your mobile number.
2. Customer Scans QR code and books lab test
Any customer with a mobile phone can scan the QR code to book lab tests.
3. Earn monthly income
Pathofast pays you monthly rent as pharmacy partner.
Frequently Asked Questions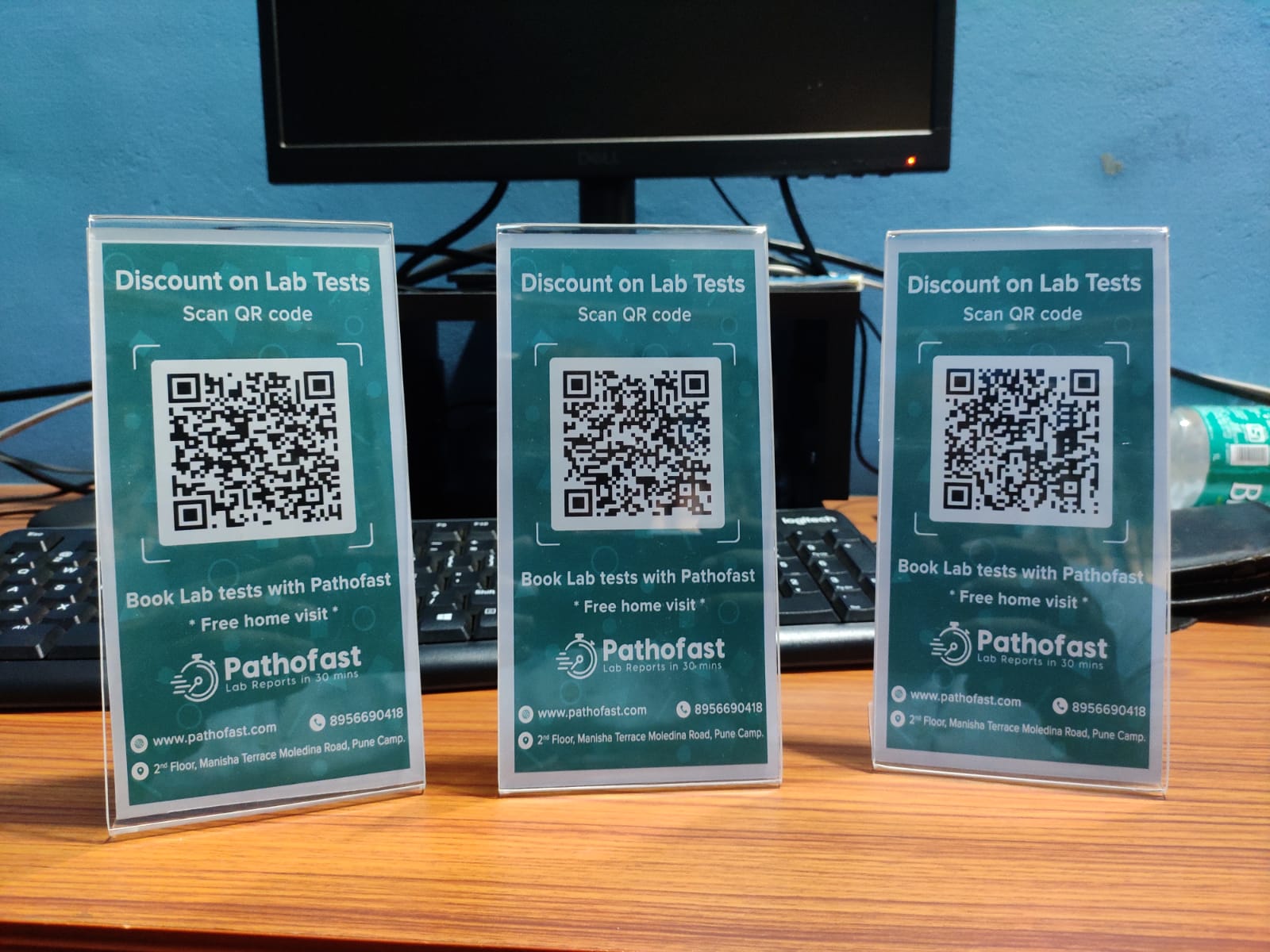 How Will the QR Standee Look?
Standee is, standard size acrylic self-standing with embedded QR code.
Standee is given free of cost (FOC) to store.
How will I get paid?
Payment is done monthly by bank transfer. You can view your running credit at any time by accessing your account.
How is my payment calculated?
Payment is calculated based on number of bookings from your store, as well as total amount of bookings. Live credit is displayed in your dashboard in the account.