2nd Floor, Manisha Terrace, 411001, Moledina Rd, Camp, Pune, Maharashtra 411001
020 4930 4930 | 8956690418
support@pathofast.com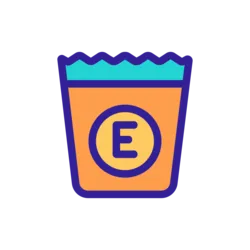 Dengue Package - Pathofast,Pune
This package is valuable for diagnosing diseases such as dengue fever, hepatitis, and anemia. Patients who have symptoms such as fever, fatigue, and abnormal liver function may benefit from this testing.
Edit
Cost
The test costs Rs.2380.0
Tests In This Package
This package covers the following tests
How will these tests help?
Dengue NS1 and Antibodies: These tests are used to diagnose dengue fever. The NS1 test detects the non-structural protein of the dengue virus, while the Antibody test detects the antibodies produced by the body in response to the virus. These tests are important in monitoring the progression of the disease and determining the appropriate treatment plan.
CBC-Complete Blood Count: This test is used to evaluate overall health and detect a wide range of disorders, including anemia, infection, and leukemia. It measures the levels of various blood components, such as red blood cells, white blood cells, and platelets. This test is important in monitoring chronic diseases, such as cancer and HIV, and in diagnosing diseases related to the blood and bone marrow.
Liver Function Tests: These tests measure the levels of various enzymes and proteins produced by the liver to assess its function. These tests are important in diagnosing liver diseases, such as hepatitis and cirrhosis, and in monitoring liver function in patients taking certain medications or undergoing chemotherapy.
Ferritin Test: This test measures the level of ferritin, a protein that stores iron in the body. It is used to diagnose and monitor iron-deficiency anemia, a condition in which the body lacks sufficient iron to produce hemoglobin. This test is important in determining the cause of anemia and in monitoring the effectiveness of iron supplementation.
Do I need this package?
Let's find out whether you need the Dengue Package. Answer the following 5 questions and get a free instant result!
Have you been experiencing any abdominal pain, nausea, or jaundice

Are you currently taking any medications or supplements that can affect test results

Have you been having any unusual bruising, bleeding or frequent nosebleeds

Do you have any other medical conditions, such as diabetes, chronic kidney disease, or anemia
List of Associated Symptoms
Here is a list of symptoms that may mean that you need the Dengue Package. Check the list below
Related Disorders
If you already have one of the following conditions, it might be a good idea to do this package
Dengue fever
Malaria
Sepsis
Leukemia
Lymphoma
Hepatitis
Typhoid
Anemia
Cirrhosis
Hypothyroidism
Book Dengue Package in Pune
Pathofast offers Dengue Package at our center in Manisha Terrace, Moledina Road, Pune, Camp, India
Our lab in Pune, is known for its exceptional hygiene, polite staff and quick reports
Our Pune Center, is located close to the railway station and the Swargate Central Bus Depot, as well as the new Metro Lines
Please choose an option below to proceed with your booking:
300+ 5-star reviews on Google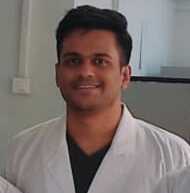 Dr.Bhargav Raut is a qualified Pathologist, with over 5 years of experience in the field
Kindly note that any mention of products, doctors or hospitals in any of our blogs/content is purely for informational purposes and does not imply affiliation or endorsement.