2nd Floor, Manisha Terrace, 411001, Moledina Rd, Camp, Pune, Maharashtra 411001
020 4930 4930 | 8956690418
support@pathofast.com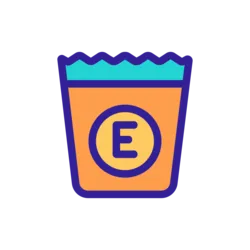 Diabetes Package - Pathofast,Pune
This package of tests can help diagnose and monitor diabetes, kidney disease, and other conditions. Patients with a family history of diabetes, high blood pressure, or other risk factors for these conditions can benefit from this testing.
Edit
3 Key Points
How can i naturally reduce my sugar level?

Get 30 minutes of daily excercise, either brisk walking or running. This improves sugar uptake by your muscles and reduces your blood sugar level naturally
Which foods should i eat to naturally reduce sugar?

Foods rich in fiber like whole grains, oats are better as they have a filling effect and do not raise sugar as much. Foods with a low glycemic index are preferred
Why should we test urine in diabetes?

Kidneys are commonly damaged in diabetes and urine testing is the best and earliest way to detect this
Diabetes also increases the chances of a urine infection and this is detected by urine testing
Cost
The test costs Rs.799.0
Tests In This Package
This package covers the following tests
How will these tests help?
Fasting Blood Sugar Test: This test measures the level of glucose in the blood after an overnight fast. It is used to diagnose diabetes mellitus and monitor blood sugar levels in diabetic patients.
HBA1C Test: This test measures the average blood sugar levels over the past 2-3 months. It is used to diagnose diabetes and monitor the effectiveness of treatment in diabetic patients.
Kidney Profile: This test includes a group of tests that evaluate kidney function, such as serum creatinine, blood urea nitrogen (BUN), and electrolyte levels. It is used to diagnose and monitor kidney diseases, such as chronic kidney disease and acute kidney injury.
Blood Sugar - After Meal Test: This test measures the blood sugar levels 2 hours after a meal. It is used to diagnose diabetes and monitor blood sugar levels in diabetic patients.
Urine Routine Test: This test evaluates the physical and chemical properties of urine, such as its color, pH, protein, glucose, and ketones. It is used to diagnose and monitor kidney diseases, urinary tract infections, and other conditions affecting the urinary system.
CBC-Complete Blood Count: This test measures the levels of red blood cells, white blood cells, and platelets in the blood. It is used to diagnose and monitor various conditions, such as anemia, infection, inflammation, and leukemia.
Do I need this package?
Let's find out whether you need the Diabetes Package. Answer the following 5 questions and get a free instant result!

Does the patient have any history of kidney disease or urinary tract infection

Do you have any problems with your kidneys

Do you have symptoms such as increased thirst, frequent urination, or unexplained weight loss
Are you experiencing any abnormal thirst or excessive urination

Have you been having any unusual bruising, bleeding or frequent nosebleeds
List of Associated Symptoms
Here is a list of symptoms that may mean that you need the Diabetes Package. Check the list below
Related Disorders
If you already have one of the following conditions, it might be a good idea to do this package
.
Diabetes Mellitus
Prediabetes
Renal Failure
Acute Kidney Injury
Chronic Kidney Disease
Polycystic Kidney Disease
Hyperglycemia
Hypoglycemia
Anemia
Uremia
Book Diabetes Package in Pune
Pathofast offers Diabetes Package at our center in Manisha Terrace, Moledina Road, Pune, Camp, India
Our lab in Pune, is known for its exceptional hygiene, polite staff and quick reports
Our Pune Center, is located close to the railway station and the Swargate Central Bus Depot, as well as the new Metro Lines
Please choose an option below to proceed with your booking:
300+ 5-star reviews on Google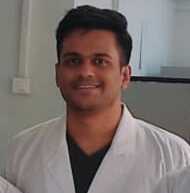 Dr.Bhargav Raut is a qualified Pathologist, with over 5 years of experience in the field
Kindly note that any mention of products, doctors or hospitals in any of our blogs/content is purely for informational purposes and does not imply affiliation or endorsement.