2nd Floor, Manisha Terrace, 411001, Moledina Rd, Camp, Pune, Maharashtra 411001
support@pathofast.com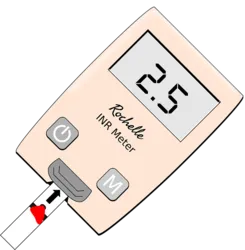 PT INR APTT Test in Pune
Price, Symptoms, Normal Range
PTINR test measures blood clotting time and helps monitor warfarin therapy, while APTT test evaluates the effectiveness of heparin therapy. It costs Rs.950.0 and includes 2 tests.
To Prepare for this test:
Prior to the test ensure that you inform the laboratory if you are on any anticoagulants, as this may lead to prolonged bleeding after the blood test

Take all your usual medications

You do not need to be fasting for this test, and it is a simple blood test, with no other special prepartion required.
Updated At : 2023-11-11T19:24:52.441+05:30
4 Key Points
What are the normal ranges for Prothrombin TIme

The normal range for prothrombin time is between 12.51 - 15.07 seconds. The range may vary depending on the population and age group.
What is INR

The INR is a method of standardizing the Prothrombin time across different labs.
Since different labs use different machines and reagents to calculate the Prothrombin time, the INR allows these values to be normalized so that they can be compared.
It also depends on the specific reagent of chemical used for the test. The INR is derived from the mean Prothrombin Time value of a cohort of patient samples, using a factor called the ISI (provided by the equipment manufacturer)
What is the normal range of INR (International Normalized Ratio)

The normal range of INR is usually between 0.8 - 1.3
On patients who are being treated with warfarin, the target range is between 2 and 3.
What is the normal range of Activated Partial Thromboplastin Time (APTT)

The normal range for APTT Is usually between 26.22 - 38.62 seconds.
Target values for patients on heparin therapy are usually 1.5 - 2 times higher than the base normal range.
What is PT INR APTT Test
The PT INR APTT test is a blood test used to measure how long it takes for the blood to clot. The test is performed by collecting a blood sample from a vein in the arm and then placing it in a tube with a substance that triggers clotting. The time it takes for the blood to clot is measured and compared to a standard range to determine if there is a bleeding or clotting disorder. This test is commonly used to monitor patients taking blood thinning medications.
Learn Through Our Videos
Do I need this test?
Let's find out whether you need the PT INR APTT Test test. Answer the following 5 questions and get a free instant result!

Are you taking any medications, especially blood thinners such as warfarin or aspirin

Do you have any history of liver disease or alcohol abuse

Have you had any recent or past surgeries or serious illnesses
Do you have any history of bleeding disorders or clotting disorders

Do you have any family history of bleeding or clotting disorders
Which symptoms are related to PT INR APTT Test?
If you have Symptoms,Unusual Bleeding Or Bruising,Frequent Nosebleeds,Unusual Bleeding From Gums,Excessive Menstrual Bleeding, you may need to get tested.
Here is the complete list of symptoms
Who should do this test?
Patients who are on anticoagulant therapy, such as warfarin, heparin, or dabigatran, to monitor their blood clotting levels and adjust their medication dosages accordingly.
Individuals with bleeding disorders, such as hemophilia, who require regular monitoring of their clotting factors to prevent excessive bleeding or to assess the effectiveness of their treatment.
Patients who are undergoing surgery or other invasive procedures, where the risk of bleeding is increased, to assess their clotting ability and ensure safe surgical outcomes.
What to do if the test is abnormal?
Consult with a healthcare provider: If the results of PT, INR, or APTT tests are abnormal, the patient should consult with their healthcare provider for further evaluation and treatment. The healthcare provider can review the patients medical history, medications, and other factors that may be contributing to the abnormal results.
Follow the healthcare providers recommendations: Based on the evaluation of the patients results and medical history, the healthcare provider may recommend additional tests, medications, or other interventions to treat the underlying condition. It is important that the patient follows the providers recommendations to manage the condition and prevent complications.
Monitor regularly: Depending on the underlying condition and treatment plan, the patient may need to have their PT, INR, or APTT levels monitored regularly. This may involve regular blood tests or other types of monitoring to ensure that the treatment plan is effective and that the patients condition is well-managed.
In which diseases is PT INR APTT Test abnormal?
Hemophilia

Liver Disease

Vitamin K Deficiency

Warfarin Overdose

Antiphospholipid Syndrome

Fibrinolysis

Thrombocytopenia

Factor V Leiden Deficiency
Normal Range - PT INR APTT Test
Normal Ranges in Males

| Test Name | Age | Normal Range |
| --- | --- | --- |
| Prothrombin Time Test | PT | >= 0 years | * |
| APTT | >= 0 years | * |

Normal Ranges in Females

| Test Name | Age | Normal Range |
| --- | --- | --- |
| Prothrombin Time Test | PT | >= 0 years | * |
| APTT | >= 0 years | * |

PT INR APTT Test PDF - Sample Format Click Here to download a PDF of a dummy report. This is what a real patient report would look like, after the sample has been processed.
Interpretation
Currently no interpretation details are avaialble for this report.
Treatment options
Currently no treatment options details are avaialble for this report,check back later or consult your doctor
Technical information
| | |
| --- | --- |
| LOINC Codes | 5902-2 |
| Sample Type Required | plasma |
| Principle of Measurement | ACM,Calculated,Clot based |
| Units of Measurement | - |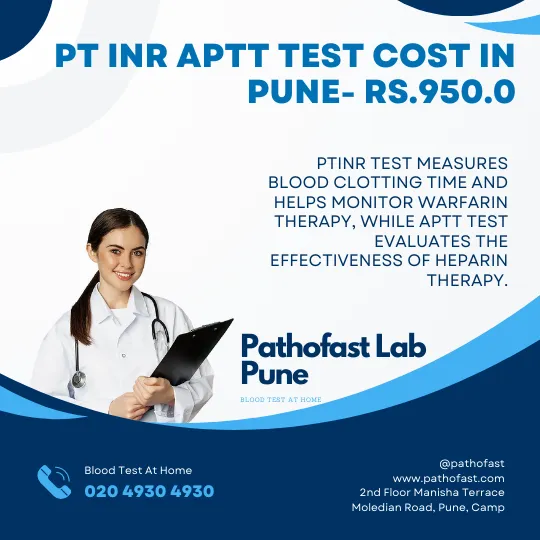 What is the Cost of PT INR APTT Test?
The test costs Rs.950.0
Details about cost price of PT INR APTT Test

Free home visit for sample collection for PT INR APTT Test in all parts of Pune City is included in the cost price.
Kindly note that we do not charge any visit charges as most other labs. This is because the cost of PT INR APTT Test in Pune is already high and we do not wish to levy additional charges on patients.
The cost price of PT INR APTT Test is updated only in case of sudden changes in government rules. You are requested to check the latest cost price of PT INR APTT Test as charged by Pathofast on this page.
All online forms of payment are available at our lab, including Gpay, Payumoney, credit and debit card as well as cheque payment.
How to book PT INR APTT Test in Pune?
Pathofast offers PT INR APTT Test at our center in Manisha Terrace, Moledina Road, Pune, Camp, India
Our Pune Center, is located close to the railway station and the Swargate Central Bus Depot, as well as the new Metro Lines
Please choose an option below to proceed with your booking:
300+ 5-star reviews on Google
Near which locations or areas of Pune is PT INR APTT Test available?
Pathofast offers lab test service for PT INR APTT Test near : Camp, Koregaon Park, Kalyani Nagar, Viman Nagar, Aundh, Baner, FC Road, Tilak Road, Ravet, Aundh, Pimpri Chinchwad, Nagar Road, Dhole Patil Road.
What are the Advantages of choosing a lab near you for blood test services?

Choosing a nearby lab reduces the time it takes for the sample to be transported
This leads to reduced sample deterioration.
While most patients are unaware, blood samples must be transported under strictly controlled temperature, and choosing a lab near you makes this easier to achieve.
Even if the lab does not adhere to temperature control, the time spent between sample collection and analysis reduces and this is more likely to produce more accurate results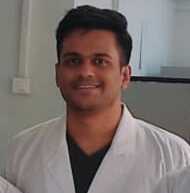 Dr.Bhargav Raut is a qualified Pathologist, with over 5 years of experience in the field
Kindly note that any mention of products, doctors or hospitals in any of our blogs/content is purely for informational purposes and does not imply affiliation or endorsement.